Learn how to play the guitar with Peter!
Peter has been providing guitar lessons from his studio in Witney covering Woodstock, Bampton, Carterton, Eynsham, and Charlbury where everyone is welcome and can learn in a friendly atmosphere at your own pace.

Visit the studio to learn or just play for fun. Online lessons can also be provided via Webcam. Your lessons can be graded as well; you can practice with Peter and grade's can be awarded in all styles.
​
​
​
​
​
​
Read more about how Peter started here...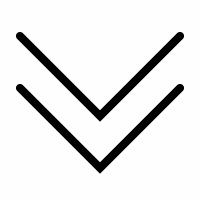 A Natural Guitar Instructor
Peter Scarfe is an Oxfordshire born guitarist based in Witney with his own studio from which he teaches his guitar lessons. Peter started playing the guitar at about ten years old and learnt chords and soloing techniques and went on to play with many bands throughout the late 1970s and 80s. From there he went on to play solo classical guitar and studied through the associated board of the Royal Schools of Music.

He has been teaching how to play the guitar since 1990. After completing his music education from The ABRSM, he went on to become a registered teacher with London College of Music. He has spent over 10 years working in schools as a guitar teacher. He holds Post Grade 8 Advanced Aural Training from Matrix Arts College and has done Music Production with The Stable's Theatre Milton Keynes.
Peter can provide guitar lessons that include electric guitar, classical guitar, bass guitar, and more. Explore the site and call Peter for any queries.
Never played a musical instrument before? Start with the guitar as it's portable and convenient to learn.
From children to adults, all our welcome at Peter Scarfe's Studio. Lessons provided can range from 30 minutes up to an hour. Discount vouchers are also available for lessons. Take a look at the type of guitar lessons Peter can offer you...
Classical Guitar Notation Theory
Electric, Steel String and Bass Guitar Practical Theory
Peter has been teaching the classical guitar for over 30 years and putting students in for grades for the same length of time. He teaches all the basic classical guitar techniques up to grade eight. Look at his music portfolio here.
Learn To Play Guitar With Peter Scarfe
12 French Close
Witney, OX28 5JP